How to Pack a Sustainable + Zero-Waste Lunch For School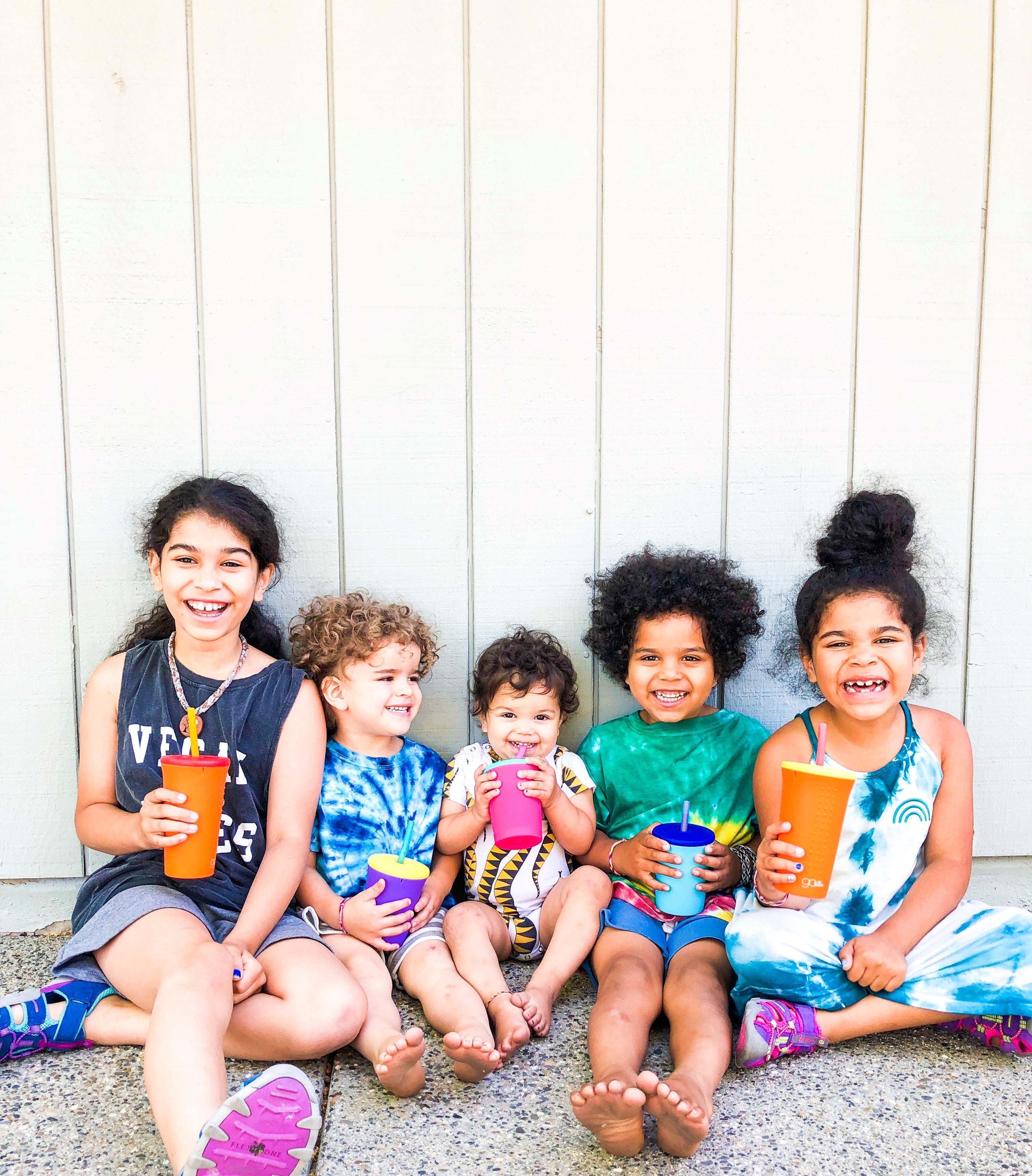 The first day of school is approaching fast and the race to get back-to-school ready is on. When the kiddos go back to school, it's time to start thinking about a few things… lunch is one of them. 
As parents, we want to give our children healthy food that they'll actually eat… but we don't want to spend hours on end in the kitchen. Trying to save time has led to relying on pre-packed foods and lots of plastic but it doesn't have to be that way. 
You can prep healthy, quick meals without creating so much waste. 
In this blog, we're doing a round-up of the best tips to help you pack a quick zero-waste lunch. Plus, we're doing a deep dive into how we used to pack lunch back in the day—before single-use plastic was a thing. Maybe we can take some tips from the past and apply them today! 
The Evolution of the Lunchbox 
Even before lunchboxes were a thing, we were carrying lunch around. The first commercial lunchbox was created in 1902 but even before then, both kids and adults used makeshift lunchboxes. Back when repurposing was more common, kids and adults carried lunch in empty tins from cookies or tobacco. 
The business of lunchboxes started around 1950 when companies started printing action figures and cartoons on lunchboxes. Mickey Mouse was the first one featured in a lunchbox!  Back then, most of them were made of tin and steel.
The need to bring lunch to work or school hasn't changed since then. The difference is that with the rise of single-use plastic, the design and quality of lunchboxes have dramatically changed. 
Now, most kids use cheap plastic fabrics like nylon and polyester. These short-lived lunchboxes don't last long and are made from materials that can't be recycled. This means they either end up in the ocean or in a landfill. 
The good thing is that there are better lunchbox options out there. Ones that last and can be recycled at the end of their life. Plus, is an opportunity to teach your kids about the importance of reusing, recycling, and repurposing. 
What is a Zero-Waste Lunch? 
A zero-waste lunch doesn't create any waste. This means things like single-wrapped cheese sticks, yogurt containers, and plastic wrappers are a no-no. It also means relying on reusable cutlery, containers, and napkins, instead of disposable. 
What Do You Need to Pack Zero-Waste Lunches? 
To get started on packing a more sustainable lunch, you need to gear up! Some changes are due if you're reliant on single-use plastics and disposable items. You might need to spend some money upfront but in the long run, you'll save so much! 
These are a few essentials for packing low or zero-waste lunches:
A Lasting Lunchbox 
If you're still using cheap, easy-to-break plastic lunchboxes—it's time for an upgrade. Choose a lunchbox that will last instead. Stainless steel works great, it's lightweight and it looks good too but there are many options to choose from. 
Reusable Snack Bags
There are so many alternatives to disposable plastic baggies! And there are so much better for you, your family, and the planet. Instead of the short-lived, highly-polluting ziplock bag, opt for a reusable option. 
Your best bet are reusable silicone snack bags. And you can get them here. 
Reusable Straws 

The most basic swap you can make to keep your kid's (or yours!) lunch sustainable is to use reusable straws instead of plastic or paper. This is a super affordable and easy swap that lasts forever. 
Shop reusable silicone straws →
Leak-Proof Containers + Dividers
To pack a low or zero-waste lunch, you'll need containers for dips and condiments. Luckily, there are many leak-proof containers that work great and you can easily toss them in your kiddo's lunchbox. 
You'll also need reusable dividers to keep certain foods away from each other. And again, there are many options you can reuse forever to avoid creating waste. 
Reusable Cutlery 
Instead of the single-use plastic cutlery set, opt for reusables. There are many great options available, like bamboo. Plus, they come with a carrying pouch to make it easy to bring them back and forth from school. 
Reusable Pouches + Bottle of Water
Single-use containers of applesauce, yogurt, smoothies, and other liquids are widely available. But they're also widely polluting. Instead of relying on single-use containers, you can get bigger containers of applesauce and yogurt and refill the reusable pouch. 
You'll save a lot of money and cut down on lots of waste. You can also get your kids a reusable bottle of water and stop using plastic bottles. Not only is it better for the environment, but it's also better for your kids, as bottled water contains microplastics.
3 Tips for Packing a Zero-Waste + Sustainable Lunch For School 
Now that you're fully stocked with reusables and sustainable supplies for lunch, let's take a look at how to pack a lunch to avoid creating any waste. These are our go-to ways to prep for a zero-waste lunch! 
Avoid Plastic Wrapped Snacks 
Plastic-wrapped food is very convenient, but it's usually highly processed and creates tons of waste. In fact, about 63% of all plastic waste comes from food packaging. That translates into hundreds of tons of pollution going straight into our oceans and landfills. 
Making snacks is a much healthier and more sustainable option! You can recreate virtually anything in your kitchen and you get to choose what ingredients your kids eat. A few easy snack ideas are: 
   - Fruit (oranges, berries, apple slices) 
   - Homemade granola bars
   - Homemade oatmeal cookies or muffins (you can make them in batches and freeze them!)
   - Roasted chickpeas (they're crispy and delicious!)
   - Air-fried potato chips 
   - Hummus and veggie sticks (cucumber or carrots work)
   - Cheese sticks (buy a big block of cheese and cut it into strings!) 
These are just a few ideas but you can get creative with your own. Zero-waste snacks don't have to be complicated and they're much better for your kiddos! 
Prep Lunches From Scratch 

Snacks are healthier and better for the planet if you make them from scratch—and so are other foods! Time spent cooking nourishing meals it's time well spent. And once you get into the flow of things, it's easy and quick! 
There are many simple, quick, and waste-free lunches you can pack. From sandwiches and wraps to pasta and quesadillas—the options are endless. 
To keep your kid's lunch more sustainable opt for plant-based foods, cut down on cheese + meats, and buy produce locally. An eco-friendly lunch is that easy. 
Meal Prep 
Thinking about lunch ideas the night before school can be very stressful—and will probably lead to relying on pre-packed processed food. Instead, take an hour during the weekend to plan meals for the week. You could even get ahead and chop the fruits and veggies you'll need! 
It can be a fun activity for the kids to plan their own menu too. And I'll make them more excited about eating their lunch. You can also create a "lunch jar" with lunch ideas and pull them from there anytime you're feeling stuck—which also makes for another great kid-friendly activity! 
Get Back-To-School Ready! 
Ready to start a new school year with healthier and more sustainable habits (and lunches!)? Get back-to-school ready with reusable goodies that last the school year and beyond!